Your 2022 Knights of Honor Hall of Fame inductees are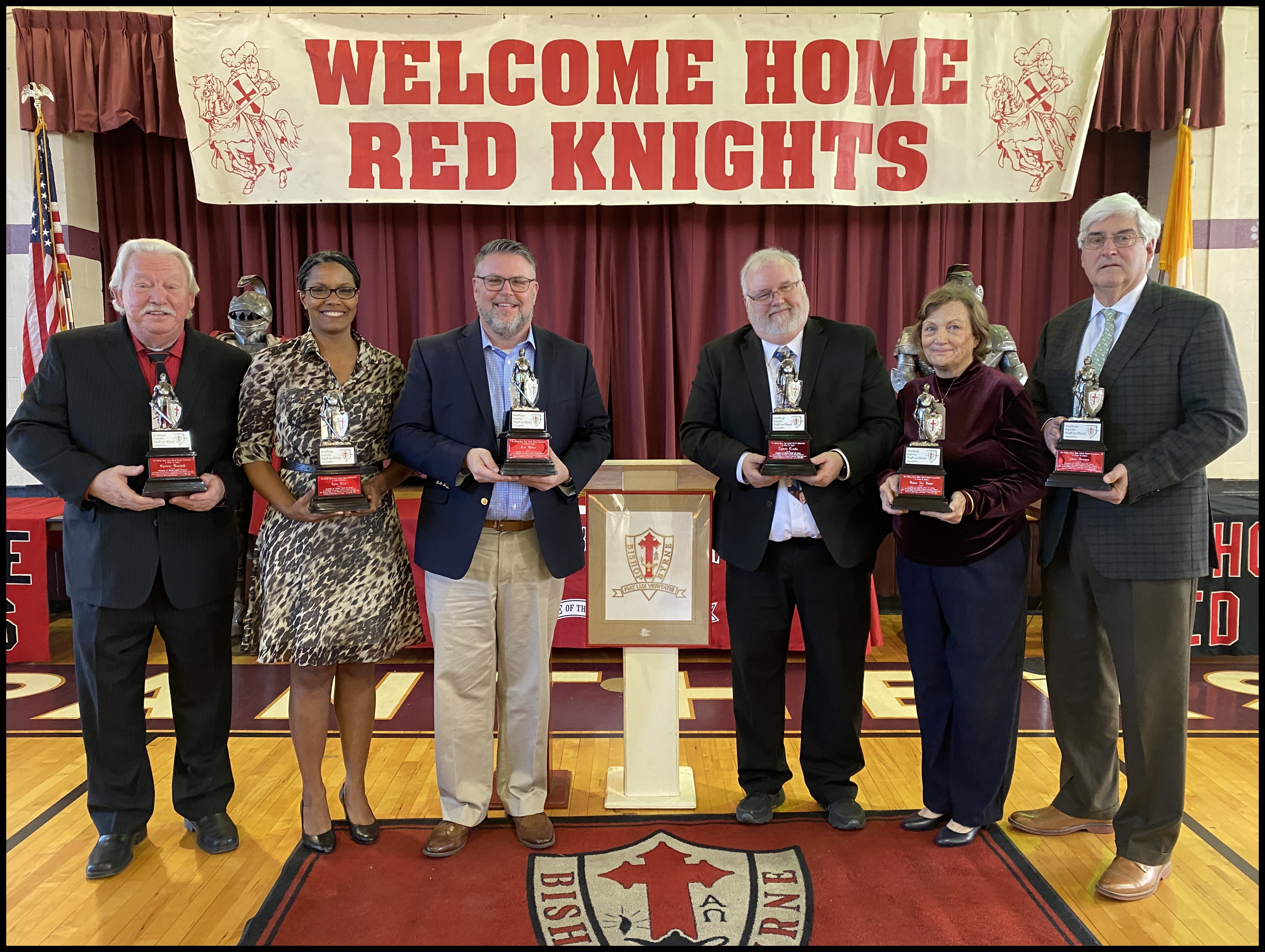 Miss Charlene Marshall -BBHS Secretary
(Posthumously - Represented by Mr. Bob Strausser)
Mrs. Lytia Johnson Reese Class of 1990
Mr. Paul Walker Class of 1990
Mr. Leonard L. Temple Class of 1978
Mrs Donna Sax Hoppe Class of 1969
Mr. Steve Vescovo Class of 1973
Want to see the induction ceremony?
Photos by Deacon Ted Schreck
Special thanks to our Trophy Girl, Miss Mary Elise Walker.
Our Master of Ceremonies was none other than our own, Mr. Bob Strausser.
Introductions by Sister Mary Laurence, O.P., Principal of St. Paul Catholic School.
Invocation by fellow 1981 BBHS Alumni Fr. Stephen Kenny, Pastor of St. Paul Catholic Church.
Closing remarks by Dana Capocaccia, Alumni Assoc Treasurer
and P. Nick Antoine, Superintendent of Catholic Schools for the Diocese of Memphis.
Click on the thumbnails below to enlarge the photo