Bishop Byrne High School hosted its inaugural "Knights of Honor" Induction Hall of Fame on April 5, 2013. Our featured Guest of Honor was Father Johnnie B. Smith of St Paul the Apostle Catholic Church. The program was held in Sylvia Viglietti Gymnasium at Bishop Byrne.
Our inaugural Knights of Honor Hall of Fame inductees are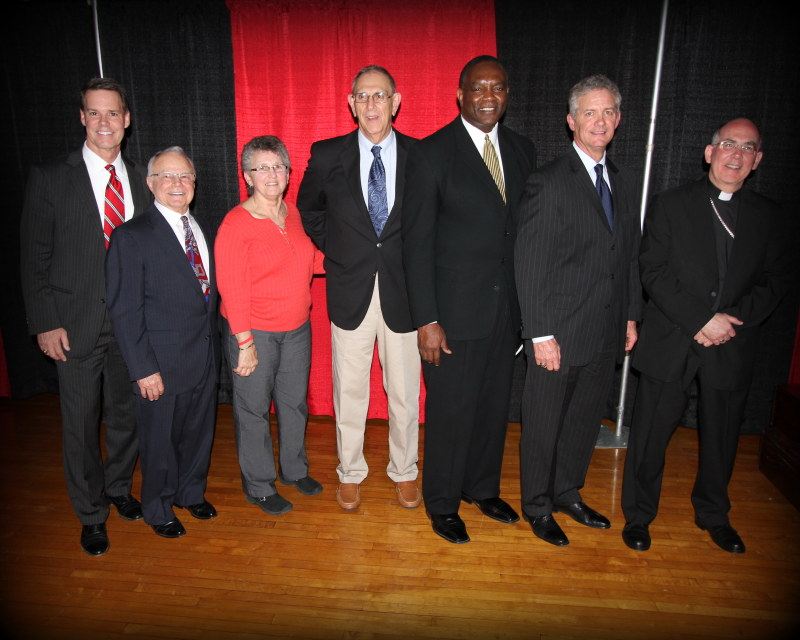 Patrick W. Lawler, class of 1973

Mr. Carlo Pirani

Ms. Sylvia Viglietti, S.A.A class of 1958.

Coach Clyde Israel

Curtis Weathers class of 1974

Mark Prudhomme class of 1971

Archbishop J. Peter Sartain, class of 1970

Donald Williams (posthumous) class of 1978

Kellie Lartigue (posthumous) class of' 1984

Father Thomas Cashin (posthumous)

C

lick on each thumbnail to enlarge the photo

or CLICK HERE to see them all in a slide show.